DISCOVER PARADISE ON EARTH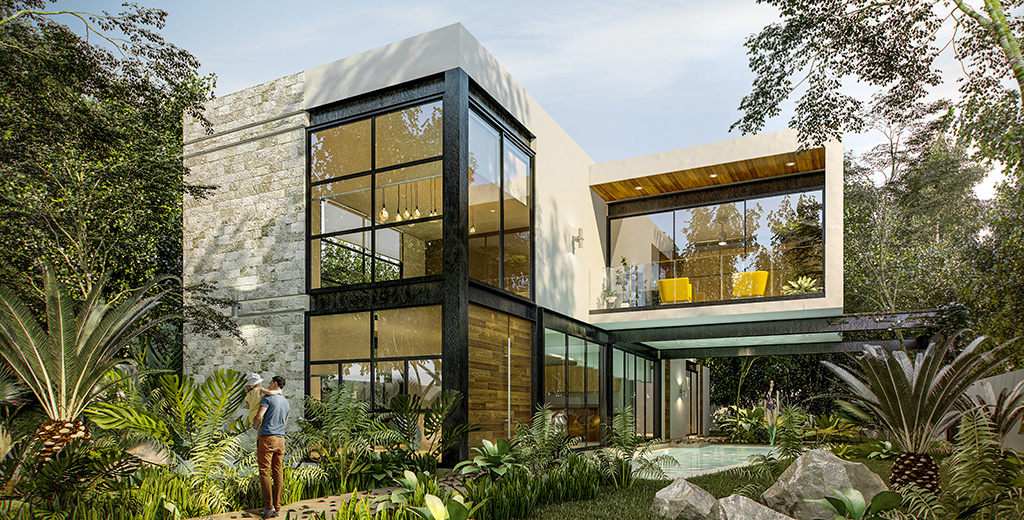 Tulum Gardens is an exclusive opportunity to live surrounded by natural beauty, within a gated community designed to provide you with the relaxed lifestyle you've always wanted. Here you'll find the perfect combination of luxury and convenience, inside a safe and private community with a lush tropical landscape.
THE MOST PREFERRED LOCATION
Tulum Gardens is located in front of Tulum's Train Station, connecting you to Cancun International Airport and Playa del Carmen.
The high-speed train will take you to all the scenic locations in the region, such as Palenque, Campeche, Merida, Chichen Itza, Valladolid and Bacalar, among others, traveling in the most sustainable way.
Furthermore, Tulum Gardens is located close to the best beaches in the area, where you will enjoy white sands and clear blue waters all year long. You'll also be 10 minutes away from Tulum's Archaeological Zone, where you will learn about the fascinating history of the Mayan culture.